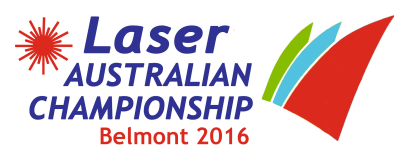 Entries are rolling in for the Australian Open Laser Championship at Belmont 16′s between 27 December 2015 to 4 January 2016.
The normal $300 entry closes after 1st December. After that date entry includes a late entry fee of $100.
This will be the best Laser regatta in Australia this season. Belmont 16′s is a fabulous club with great social and sailing facilities. The waters on Lake Macquarie are some of the best on the east coast of Australia. Being near to the Pacific Ocean the normal thermal sea breeze usually pipes up in the afternoon providing great and fair sailing conditions.
The notice of race for the event is HERE and you can enter online HERE.
Dont miss it!

Final results for the NSW/ACT State Open and Masters Championship are linked below.
Congratulations to everyone who braved the rain to compete.
With 142 entries there was close racing in all four fleets. There were no protests which is indicative of the good spirit in which the event was contested.
Thanks to Wangi Amateur Sailing Club and all the volunteers for making the event possible.
At the Laser Sates venue Wangi Amateur Sailing Club on Sunday 15th November at 9.00am the NSW/ACT Laser Association AGM will be held. The Meeting Agenda is HERE.
Come along and have your say about what we do.
The combined Open and Masters State Championship will be held at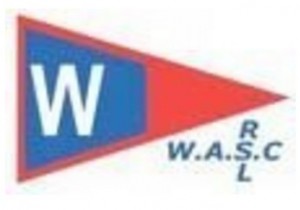 Wangi RSL Amateur Sailing Club on 14th and 15th November. This should be a cracker event on Lake Macquarie and a great lead up event to the Nationals at Belmont.
You can enter on line here or enter up to 11.30am at Wangi on 14th November. Payment on line is by Master or Visa Card and beach entry by those cards, Paypal or cash. Entry is $60 and $30 for sailors under 21.
You need to be a member of a Laser District to compete in this, and any local, national or international Laser event. Our membership runs from 1st October 2015 until 30th September 2016 and costs $40 and $20 for under 21′s. You can pay annual membership on line here or you can pay membership at Wangi.
The Notice of Race for the States is here and the Sailing Instructions are available on line here and at the event in printed form.
We will be running separate starts for Standard and Radial for Open and Masters and one start for 4.7′s – five starts in all.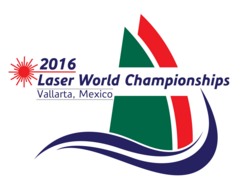 Applications for entry are now open for the 2016 Laser Radial Women's World Championship and the 2016 Laser Standard Men's World Championship.
The links below will take you to the event information sites with access to applications and additional information about each championship, including the Notice of Race and the country entry allocations.
2016 Laser Radial Women's World Championship
• Dates: Tuesday, 12 April – Wednesday, 20 April 2016
• Venue: Nuevo Vallarta, Mexico
• Application Deadline: 6 December 2015, 23:59 PM US Central time
• Click HERE for Radial Women Information & Application
2016 Laser Standard Men's World Championship
• Dates: Tuesday, 10 May – Wednesday, 18 May 2016
• Venue: Nuevo Vallarta, Mexico
• Application Deadline: 28 December 2015, 23:59 PM US Central time
• Click HERE for Standard Men Information & Application
The ILCA has begun accepting applications to compete at the 2016 Laser Masters World Championships in Mexico.
For information about the Championships and to fill out an application, please Click the ILCA events page here.
The selection policy for the Masters Worlds for Australia is set out on the ALCA web site here.
So far everyone who wants to participate in World Masters has been accommodated however late applicants are may not know for sure until January. So, as always, it is best to apply early.
The Venue: The 2016 Laser Masters World Championships will take place on the Pacific Coast of Mexico on the waters of Banderas Bay.  Sailing will be less than one kilometer off the beaches and will be based out of the Vallarta Yacht Club (VYC). VYC offers a full bar and dining facilities as well as a hot tub, bathrooms, shower and locker rooms and a private swimming pool.
Accommodations: Paradise Village Beach Resort and Spa in Nuevo Vallarta.
Paradise Village occupies a 12-acre private peninsula amidst a 440-acre beachfront community with a world-class marina, a European-style spa, a conference center, a tropical gardens, championship golf and beautiful white-sand beaches.
The World Masters is being run next year as two events. Radial Rig from 22nd April until 30 April 2016 and Standard Rig from 20th May until 28th May 2016. This is because there are limits to the number of charter boats that can be made available, a combined Standard and Radial Masters would mean that ILCA could accommodate only half as many sailors as if they are sailed as separate events. ILCA goal is to give as many sailors as possible an opportunity to compete on the water and enjoy the venue. ILCA say that you may submit applications for both events and that if there is space available you may compete at both.
Why are the two Masters Championships not scheduled back to back? ILCA needed to schedule the Olympic class World Championships around various ISAF events. The host also has scheduling issues that needed to be addressed, and this was the best schedule that could accommodate all the needs and constraints in place.
Sail Sydney this year at Woollahra Sailing Club will include 18 classes including Laser 4.7, Radial and Standard.
The Laser races will be from Thursday 17th December to Saturday 19th.
Details and entry are on the Sail Sydney web site here.
59 Laser competed in the Coasts at Port Kembla.
Conditions were light and variable on Saturday and after an overnight southerly were a little better on Sunday. RO Andrew McLachlan and the slick Port Kembla Sailing Club on water team worked hard and six races were completed for the three rigs.
It was great to see 16 4.7′s competing, eight making their way from Royal Prince Alfred  Yacht Club complete with coach. Jack Littlechild from Woollahra and Double Bay SC's was the clear winner in the 4.7′s winning four of the six races. Cameron Whiteside and Nathan Bryant both from team RPAYC were second and third. The first female in the 4.7′s was overall fourth place Tegan Hanrahan from Canberra YC.
Ashley Stoddart Australia's number one ranked Laser women sailor made the journey down from Royal Queensland YS to take out the Radial event registering four wins in the process. Second was Blake Selley who sails at both Woollahra and Double Bay SC's. Third was Jordan Makin from Gosford SC.
The Standard rig event was a Skulander quinella with Zac Skulander from Woollahra SC the clear winner with four bullets and brother Nicholas second. Thomas Vincent came up from McCrae YC in Melbourne to take third place.
Photos from the event courtesy of Port Kembla Sailing Club are here.
Final results after six races are linked below;
Our first regatta for the season is the Coast Championship which is on 17th and 18th October at Port Kembla Sailing Club.
This should be a good weekend away at a great sailing venue.
You can stay nearby or camp on the club grounds or sleep in a swag in the club. There will be meals available at the club including dinner on Saturday night and breakfast on Sunday morning. The menus are here.
The Sailing Instructions, Notice of Race and Venue information documents are linked in the Events Page of this site.
Entries using a credit card can be placed on line here or you can enter up to 11.30am at Port Kembla S.C. on Saturday 17th October using a credit card or cash.

Newcastle Cruising Yacht Club Laser fleet races on Newcastle harbour on Friday nights during summer. Their season starts on 9th October 2015. During daylight saving the Laser races are from 5.30pm and are usually finished by 7.30pm, or sunset, at the latest.
The fleet has grown from three boats five years ago to more than 20 each race. With the races being at the end of the week, there's a casual but competitive atmosphere with everyone heading over to NCYC bar afterwards for a beer or "Laser burger".
The club has built a launch pontoon off the end of one of its piers to give easy access into the harbour. The fleet has experienced phenomenal growth over the past three seasons due to the relaxed atmosphere, location and timing of the races. During daylight saving the NCYC races are from 5.30pm and are usually finished by 7.30pm, or sunset, at the latest.
Come along and enjoy the sailing and the après-sail scene and find out how to construct a "Laser burger".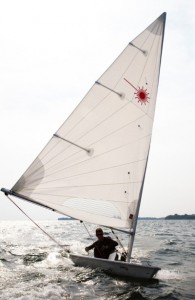 The ILCA has just issued a press release on the new radial cut Mark II Standard rig sail. The sail features a wide screen window.
The press release is here.
What they are saying is;
Nearly 10 years in the making, the new sail has a bi-radial construction and is made from slightly heavier (4.5Oz) Dacron cloth that better reorients the stress loads along the cloth, giving it a much better flying shape overall.  
Those that have tested the sail during the development phase have been quoted: "When you see the sail out sailing, all the distortions that you see in the current Laser sail are gone, there is no flutter in the leech and it looks like a really beautiful sail for the boat."
The class legal sails according to the ILCA press release will be available from 1st November. Sailors would be able to use them as soon as they are available except for Olympic competition and selection for Rio 2016.  This means they are class legal and available for all NSW/ACT Laser events after the Coasts at Port Kembla and for the National Open and Masters Events this season.
The new sail is nominally available from 1st November 2015. NB Sailsports have pre-order here and PSA have an option to pre-order on their web site here.
The NB Sailsports Winter Sprint Series concluded in very Spring like conditions at Double Bay Sailing Club on Saturday 29th August.
Results for the day are below:
The final series results are here for Standard and Radial and here for 4.7′s.

The final three races of the NB Sailsports Sprint Series will be at Double Bay Sailing Club on 29th August. The first race will be 1.00pm.
After racing we will draw for the winner of the fabulous NB Sailsports  prizes which include a new Laser upgrade.
Entry is $20 and you can enter using a credit card on the NB Sailsports web site here or using cash on the day at DBSC.
The results for the series to date are here and the Sailing Instructions for DBSC are here.
DBSC Commodore Luke Parker extends the following invitation to all Laser sailors.
On behalf of all at DBSC, I'd encourage Laser sailors from far and wide to join us for the final leg of the 2015 NB Sprint Series.  
We'll be racing on Sydney Harbour, not far from the Bridge, the City, the Harbour Islands and Fort Denison.  Its a spectacular and challenging place to race.  Of course, we won't have the harbour to ourselves, but we'll be positioning courses to make the most of the prevailing winds with consideration of other traffic.
There's an abundance of grassed rigging area, arrangements have been made for parking, our change rooms have ample hot water and the canteen will be stocked.  What more could you want?
We look forward to racing with you on 29 August.
More information on  the schedule, catering and parking arrangements are on the DBSC web site here.

We have been given generous support for the National Masters event from the Port Stephens Council. The National Masters will run from 12th to 15th February 2016 at Port Stephens Sailing and Aquatic Club Salamander Bay.
The Port Stephens Council have been supportive of many sporting events and especially sailing in the past and we thank them for their help to us for this event.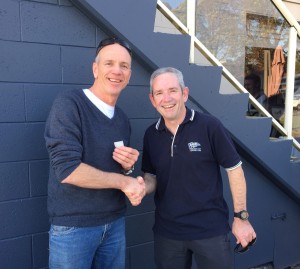 Bruce Taylor from Belmont 16′s won the Avalon Sailing Club raffle of a new Laser sail.
The raffle was initiated by Avalon Sailing Club to help with the costs of the replacement for the deck at the club.
The sail was generously donated by NB Sailsports. The draw was delayed to Gosford to allow Avalon to sell more tickets.
Pictured with the lucky winner is Avalon Sailing Club Commodore Jan Scholten.