NB are again sponsoring the Winter Sprint Series at four clubs Middle Harbour, Georges River, Royal Sydney Yacht Squadron and Double Bay.
Middle Harbour ASC is the first event on 15th May so note it in your winter diary.
Details of the event are on the NB web site at;
Woollahra Sailing Club will be hosting a 4 race day, 12 race series over the winter months in conjunction with the WSC winter series 2016.
The Winter Blitz Super Sailing Series is for the International 420, 29er, Laser 4.7 and Optimist Classes.
Start time 10 am.
Dates: 29th May, 19th June, 26th June and 24th July.
Huge prizes, which include - WSC Membership for 1 year, one on one expert high performance coaching from our recognised class specialists, Clothing, Chandlery, Sails and much more.
Notice of Race and Sailing Instructions on WSC website here.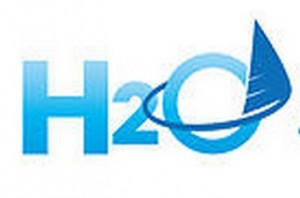 H2O have a few places left for the Kids Sailing Camp with coach Ryan Palk.
Ryan finished an impressive 11th at last year's Laser Worlds and has a deep wealth of knowledge from campaigning for many years with Coach Michael Blackburn. Ryan is an exceptional communicator and excellent coach.
H2O Kids Sailing Camp 18-20 April
Laser Group: 4 places available
$357 Day Stay – for 18yrs and under
$575 Residential – for 14yrs and under only
Join these sailors who have enrolled for the camp; Jordan Makin, Noah Taylor, Paige Caldecoat and Lukas Lechner-Scott
To book or enquire, email info@h2o-sports-academy.com or call 0473 026 445

Manly Yacht Club are running the Helly Hansen Women's Challenge on 19/20 March 2016.
Lasers will feature on 19th March.
All information is on www.myc.org.au HERE or contact Ivana Gattegno 0401025026 or ivana@imdesign.com.au

24 March is the application deadline for the following Laser World Championships:
2016 Laser Radial Youth World Championships (Dun Laoghaire, Ireland)
2016 Laser Radial Men's World Championship (Dun Laoghaire, Ireland)
2016 Laser 4.7 Youth World Championships (Kiel, Germany)
2016 Laser Under-21 World Championships (Kiel, Germany)
To submit an application, go to the ILCA Laser World Championships website HERE.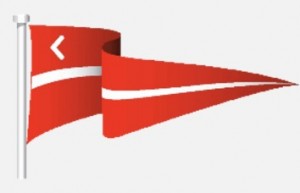 Great event at a great club. The Metropolitan Championship concluded at BYRA on Sunday 6th March with 70 competitors enjoying great NE breezes with some challenging shifts to keep everyone alert.
At the conclusion the winners were clear. In the 4.7′s  Jack Littlechild from Woollahra SC, in the Radials Noah Taylor from Canberra YC and in the Standards Finn Alexander form Double Bay SC.
There was a good NE sea breeze however there were big wind shifts to be taken advantage of or to confound. Noah Taylor the Radial winner was asked what he thought of the shifty breeze. He responded that compared to Canberra, his home waters, the Pittwater winds were steady.
Finn Alexander the Laser Standard's winner normally sails in the Radial but has been training with the Australian Sailing Team in the Standard rig and it showed in his domination of that fleet.
The top women sailor was Marlena Berzins from Double Bay SC. Marlena the recent winner of the Laser Women's in the National Youth Australian Championship will be sailing in the Open Women World's. It will be great experience and we wish her well for the event.
Thanks to the BYRA Club and its volunteers as well as our R.O. Col Chidgey for the great organisation of this event. Thanks also to local Laser dealer Sailing Scene for their support and prizes for the event.
The final results for the Metros at BYRA are HERE.
There are some photos from the event HERE and a slideshow by Warwick Crossman on Dinghy Fever HERE.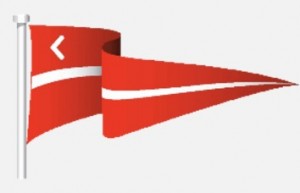 Because there will be a number of sailors staging away from BRYA we have posted our R.O. Col Chidgey's pre-race briefing HERE.
There are currently no changes to the Sailing Instructions which are online HERE.
It will be a busy scene on Pittwater on the weekend on Saturday we will be sharing the waters of Pittwater with the RMYC fleets of Rangers, Jubilees and Coutas and their Classic Spin and Non-Spin fleets.  They will sail a windward/leward course to the north of us and, concurrently a classic yacht passage race which will finish to our south at RMYC.
On Sunday there will be a similar set of boats on a passage race again finishing off RMYC.  The combined dinghy clubs will sail their Super Sunday on their south Pittwater course which is the water to the south of our course area.  RPAYC has a Sail Expo and should have little presence on the water apart from clouds of their Lasers.
The first Warning Signal on Saturday is at 1330. Sunday at 1100.  Please allow plenty of time to get to the racetrack.  Saturday in the NE it should take some 20 minutes.  We'll aim to do 3 races on both days, Huey willing.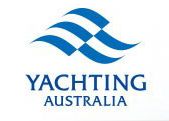 YA completed a nationwide survey of sailing participation which concluded that 77,351 people were members of State YA's and that 122,138 people participated in sailing 3 or more times in the year. 2/3rds of the 122,000 were male and 1/3rd were under 19.
There were 9,675 active support people to make it all happen 1,242 of who were paid. There were 117,000 people who participated in sailing promotion activities (like Try Sailing) in 2015.
More information on the survey is HERE.

We have a great line up of events for next season.
In NSW/ACT we will resume our normal arrangement running separate Open and Masters States with the Open State Championship at Georges River SC and the State Masters back at a favourite venue Great Lakes SC.
The season will kick off with the Coasts at South Lakes ASC at Sunshine on Lake Macquarie – a great club and sailing venue. The Metros will be held from Vaucluse YC and will have arrangements in place to allow sailors to stage from clubs and locations around the Harbour.
The Australian Championship, which is held in rotation, will next season be at Adelaide SC SA.
So that sailors and clubs can plan their next season's calendars and programs following are the events and venues we will be running or are aware of;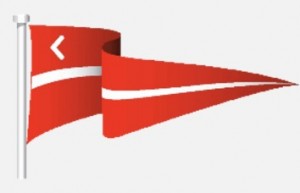 Another great event coming up, our final for Season 2015/16, should be a great one. The Metros are on at BYRA Bayview on 5th and 6th March. This is a great club and we will see plenty of action on the water over the weekend.
The BYRA club is located here.
There is ample boat rigging and parking at the club and SMS sign on and off will be provided for sailors who want to stage from other locations. See the SI's for SMS sign on/off arrangements.
The Notice of Race is here and the Sailing Instructions here.
You can enter the event online here or up to 11.30am on 4th March at the club. Entry is $60 or $30 for sailors under 21 and we accept Visa, Mastercard, Paypal,  cash or cheque.
If too much Laser sailing is never enough then the Victorian Open Laser Championships are on March 12,13 and 14 at Somers YC which is located here.
Charter boats are available and Masters are welcome. Details are on the Victorian Laser web site viclaser.org.au.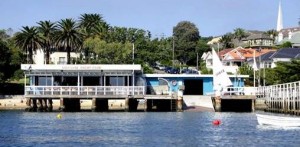 The Vaucluse Regatta is on this weekend.
You can see the NoR, SIs and enter the event on their web site HERE.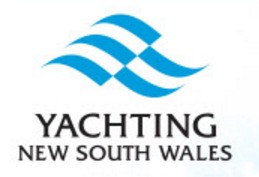 The 2016/17 NSW Youth Sailing Team application is now open.
The YNSW Youth Sailing Team provides squad based coaching support for identified youth athletes selected from junior and youth classes. Classes for 2016/17 are: Optimist, 420, 29er and Laser (4.7/Radial).
Coaching is conducted by State Sailing Performance Coaches.
All current YST members who wish to reapply will need to do so.
For more information about the NSW Youth Sailing Team click HERE.
Applications close 1700 Friday 26th February 2016.

Entries are open for the 2016 Australian Masters Championship at Port Stephens Sailing and Aquatic Club. The event will run from 12th to 15th February 2016 and the schedule is here.
This will be the premier event for Laser Masters in Australia this year. Some of the best Laser Masters sailors in the world will be competing however  there will be great competition in the usual good spirit at all skill levels. If you don't go to any other events in 2016 then don't miss this one.
The Notice of Race is here.
Entry fee is $150 up until 1st February 2016. Entry after 1st February 2016 is $200.
Entries can be placed online on-line by clicking here.
The Australian Laser Championships at Belmont 16ft Sailing Club concluded on 4th January. With 195 entries from 12 countries and every state and territory in Australia the event was hotly contested.
Winds were lighter than normal and mostly in the range of 9 to 12 knots from the ESE to ENE. 11 of the scheduled 12 races were completed with one race lost to light and variable winds on Day 5.
The Laser Standard winner was Tom Burton (NSW) who is the ISAF number one ranked Laser Sailor and now five times winner of the National cube. Tom was pushed by ISAF number two ranked Mathew Wearn (WA). Third was Luke Elliott also from WA. These three dominated the Standard fleet and the results were finalised before the last two races. Full results for the Standards are HERE.
The results in the Radials went down to wire with World Youth Radial Champion Conor Nicholas (WA) just edging out Finn Alexander (NSW) with a win in the final race of the series. Finn, who held a small lead going into the last day, had a costly Rule 42 penalty 100 metres from the finish of race 10 leaving the result open to last race which Conor won. Brody Riley (VIC) was a comfortable 3rd followed by Manami Doi from Japan. Manami was the first woman just one point ahead of Ashley Stoddart (QLD). The full Radial Gold Fleet results are HERE.
The 4.7's were dominated all week by young WA sailor Rome Featherstone. Rome had the series wrapped up before the last day and won from fellow WA sailor Hayden Coote and Jack Littlechild from NSW. The final results of the 4.7's are HERE.
The library of photos of the event are linked HERE. All documents and information is at the dedicated event web site HERE.
The next Laser Australian Championship will be held from the Adelaide Sailing Club between 27th December 2016 and 4th January 2017. There is a Vimeo video on the South Australia 2017 titles HERE.