Provisional results for the Metropolitan Championship at Lane Cove 12ft SSC.
Overall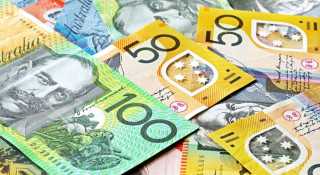 There is a chance to win a cash prize of $100 for the race from the Lane Cove Sailing Club to the start of the Metropolitan Championship near Clarkes Point Hunters Hill on Saturday 8th March.
In terms of reward for distance sailed this prize is among the best you will see. There are $100 prizes for each rig Standard, Radial and 4.7.
The basic rule is pretty simple you have to sail a Laser (of any rig) and the race starts at 12.45pm. If you need more detail please consult the race documents here.
On Saturday after racing there will be a sausage sizzle at the Lane Cove 12'SSC and a draw for prizes to be won by sailors present for:
A Zhik Backpack
A ZhikGrip II Laser Hiking Strap
3 Zhik visors
On Sunday after racing there will be a presentation at the Lane Cove Club with finger food and $3 kebabs & salads & Lebanese bread.
There will be a new Laser sail given away from a draw of the sailors who are present at the club for the presentation on Sunday.
There will be prizes for all divisions and the open event plus encouragement awards. For the encouragement awards again you will need to be at the presentation at the Lane Cove 12′SSC to get the prize.
Come along enjoy the racing and maybe take home the big prize.

Congratulations to Victorian Laser Association and Gippsland Lakes Yacht Club for the running of the National Masters at Paynesville. The event went without a hitch and the venue proved to be a hit with the sailors and partners. Good sailing waters, friendly club, plenty of coffee shops and restaurants – what's not to like.
Well done to all competitors. There were 143 entries (54 Standard, 82 Radial and 7 4.7′s) most of whom braved the circa 25 knot Sunday winds completing three races in conditions which were described as "character building". Not bad for old B's!
There are a couple of photos above including the latest innovation square rigged Laser – don't think it will catch on though. Clear Masters winners David Early (Radial) and Brett Beyer with ALCA Chair Ken Hurling (Standard) are pictured. There are lots of photos of the event whch are linked at the GLYC site here.
The final results are at:

The Metropolitan Championship is on the 8-9th March at Lane Cove 12 Foot Sailing Skiff Club.
Notice of Race and Sailing Intructions  are available online. You can enter online here or at the Lane Cove 12 Footers Club between 9.30 and 11.30am on Saturday.
The racing will be out in the open area between Hunters Hill Greenwich and Balmain. Our RO Col Chidgey identifies it as Mocooboolah which is the aboriginal name for the area around Hunters Hill and means "meeting of the waters".
There is plenty of room for good Laser racing. Fleets of up to 50 and 60 yachts from Drummonyne, Greenwich Flying Squadron and Balmain regularly race here. There have been 12 footer's Interdominion and 16 footer's Nations on the same stretch of water. There is fantastic spectator viewing over the race track from Clarkes Point Hunters Hill.
Rigging will be at Lane Cove and if you like lots of space at Hunters Hill Sailing Club. Registration and beach entry will be at Lane Cove 12 footers Club as will the presentation ASAP after racing on Sunday. There will be a sign on and off sheets at Hunters Hill Sailing Club on Saturday and Sunday.
Don't forget to come to Lane Cove 12 Footers for the presentation and sausage sizzle after racing on Sunday.
As an extra encouragement for sailors to rig at and enjoy the hospitality of the Lane Cove 12′SSC the club is running a dash for cash starting at 12.45pm on Saturday at the Lane Cove Club and finishing near the Metros start line. There will be prizes for this and of course the main event. Metro prizes will be awarded for Open, Youth, Women and Masters categories.
Come along and enjoy the racing and support the Laser sailors at Lane Cove. These folk are some of the keenest Laserers around attending Masters State National and Worlds in numbers.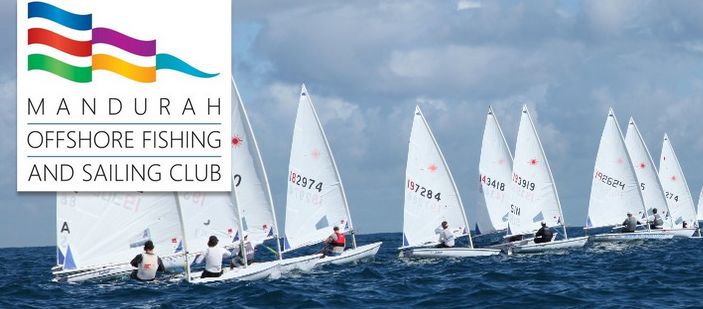 The Laser Open National Championship next season is at Mandurah, Western Australia 72km South of Perth, The Venue is the Mandurah Offshore Fishing and Sailing Club (MOFSC) and racing will be held on the Indian Ocean a 10 minute reach to the start line from MOFSC. The Preliminary dates are the 27th Dec 2014 to the 4th January 2015.
Performance Sailcraft Australia are arranging a limited number of Laser charters for this event as well as the Youth Nationals at Freemantle and Sail Melbourne at Sandringham.
Prices for the charters these events are:
Sail Melbourne ( Sandringham Yacht Club, Vic ) – $1300 AUD
Australian Laser Nationals / Masters Nationals ( Mandurah, WA ) – $1800 AUD
Australian Laser Youth Nationals ( Fremantle, WA ) – $1500 AUD
Sail Melbourne + Aus Nationals – $2600 AUD
Aus Nationals + Aus Youths – $2500 AUD
Sail Melbourne + Aus Nationals + Aus Youths – $3400 AUD
For the Nationals and Youth Nationals expressions of interest must be received by PSA by 31st May 2014 to allow for planning and logistics. You can see more information here  and submit an expression of interest via the PSA on line contact form here.
It is understood that NB Sailsports will also be offering charters and possibly boat transport for the WA events. As soon as we have confirmation and details we will post these on this site.
The States where held at Georges River Sailing Club on 1st and 2nd February. The series saw a high class fleet of 70 boats (17 4.7′s 33 Radials and 20 Standard) competing.
Saturday saw a fading southerly going to the east at around 8 to 12 knots. Sunday presented a nice 18 knot NNE breeze and sizable waves. The tide was mostly strong run out causing sailors to think a lot to avoid over (or under) laying the marks.
RO Col Chidgey set the course off Ramsgate a little (but not much) out of the Georges River tide. On the Sunday with a NNE breeze and a strong tide running from the opposite direction there were numerous general recalls. The black flag start following the first general usually tamed the fleet.
Blake Shelley from Double Bay SC and WoollahraSC won the 4.7′s in a close contest from Peter Charlton South Lake Macquarie and Jordan Makin Gosford SC.
In the Radials Finn Alexander also from Double Bay won with three bullets in the last three races and discarding a 12th in race one – a race I am sure he would be happy to forget. Second was Nicholas Connor from RPAYC and MHASC and third was World Grand Masters Champion Vanessa Dudley.
Sean Atherton from MHASC in a commanding display won every race in the Standard Rig with Marcus Whitley from DBSC second and visitor Brent Morris from Port Melbourne SC third.
Thanks very much to all competitors for the spirit of the racing and skill exhibited and to Georges River Sailing Club volunteers and RO Col Chidgey and assitant Leanne Narborough for their running a great series.
The final fleet results for the event are here. The results for the Divisions which were scored separately are here.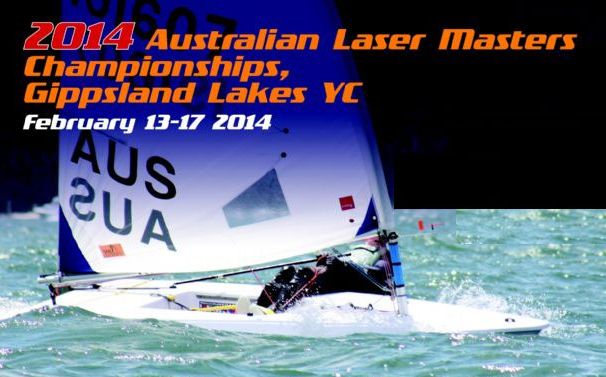 The Australian Masters Championship is coming up 13th-17th February at Gippsland Lakes Yacht Club Paynesville Vic. Currently there are over 130 entries.
This is always a great event for Master Laser sailors of all rigs and ages.
Entries are open until February 10th with no late entry fee. To enter click here. Late entries at the regatta will  be taken up until am Thursday Feb 13th.
The notice of race is here and the mini web site for the event which includes accommodation information is here. The flyer for the event including the current budget and camping accommodation is here. Accommodation is still available. See the regatta web site here. If you need help with accommodation please contact James Frecheville at frecheboat@netspace.com.au or mobile 0412 979 824.
There is another flyer covering regatta dinners and shirts which you can view here. Regatta dinner bookings will remain open until Thursday Feb 13th. You can book at Try Booking here.  Pre regatta ordering of Regatta Polo shirts by Gill has closed however it will be possible to order shirts at the regatta for delivery by post.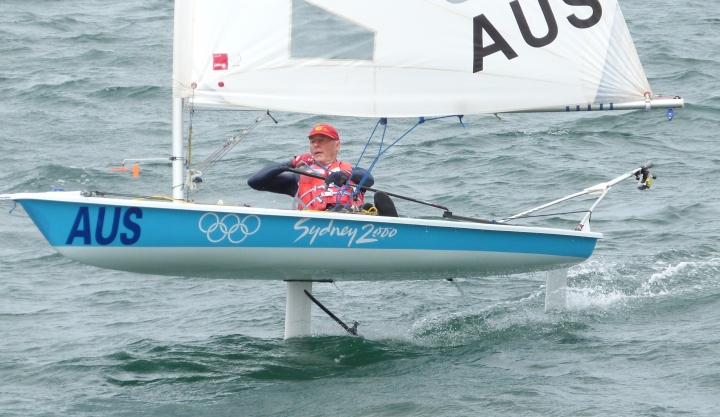 Don't try to use these in the State Championship but if you want to blast around on foils on your existing Laser then this may be of interest.
The picture is of MHASC Laser sailor Peter Stephinson who along with Dr Ian Ward designed and are now marketing the Laser foiler kit. The appendage over the stern is nothing to do with flying the Laser but is Peter's ultimate selfie camera.
You can read all about the development on the Glidefree web site here.
Good luck to all the sailors participating in the Nationals at McCrae. There are 169 entries so far comprising 51 4.7′s 50 Radials and 68 Standards. You can follow the results here.