NSW & ACT State Championships 4-5 December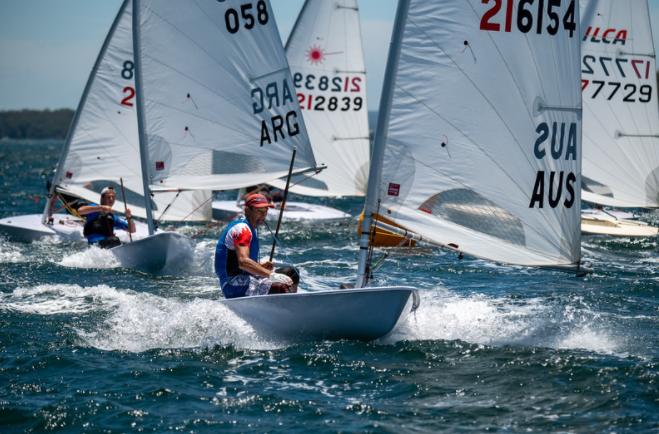 John West Action Photo from States 2020
Our State Championship is coming up at Georges River Sailing Club 4 & 5th December.
Sailing Instructions are now posted Here.
It is great that by this date we will be able to welcome all sailors from NSW & ACT and likely some from interstate.
Because the 2022 Australian Championships in WA have had to be cancelled the States will be the ranking event for NSW & ACT sailors for 2022 ILCA World Championships except ILCA World Masters.
Georges River Sailing Club as we all know is a great club and offers beautiful sailing on Botany Bay. It will be the venue for the 2023 Australian Championships 1-8 January 2023.
The Notice of Race for the Event is Here. You can enter Here.
To compete in the States you will need to be a  member of a Laser District. Our NSW & ACT membership runs from 1st October 2021 to 30th September 2022 and cost $40 or $20 if you are under 21 at 1st October 2021. You can joint or renew membership Here.