Update Relaxation of Restrictions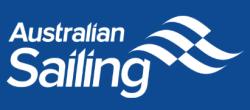 Australian Sailing have issued an update on Thursday 21 May on relaxation of some restrictions which previously applied to sailing.
The new arrangements as applicable to sailing a Laser are summarised as;
Club activities including racing can resume as long as the Public Health Order is complied with.
No limit on the number of boats in a race.
Outdoor activities only. Change rooms, canteens and kitchens should remain closed – arrive dressed and ready to sail.
Coaching and onshore activities limited to 10 persons.
Keep a distance of 1.5 metres where reasonably practicable and follow the one person per 4 square metres rule ashore.
Contact Tracing records must be kept.
The full update applicable for all forms of sailing are on the Australian Sailing web site HERE.
For the ACT the advice we have is HERE.