Metropolitan Championships Double Bay 1-2 February 2020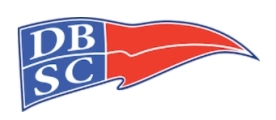 The Metros are on 1st and 2nd February at Double Bay Sailing Club "the best Laser Sailing Club in the World".
A great chance for competitive Laser racing on iconic Sydney Harbour.
The Notice of Race for the event is HERE. The Sailing Instructions are HERE. You can enter online HERE or up until 11.30am on 1st February at the club.
You will be able to park in the Double Bay Public School grounds opposite Steyne Park for $20 cash at the gate for both days. Free parking is very scarce otherwise in the area. Trailers can be left overnight on Steyne Park – there will not be any security which has not been a problem in the past.
The club will be running catering on both days and breakfast on Sunday. Drinks will available après race on Saturday. Check out the Double Bay Sailing Club web site  HERE for more updates.
We will have the option to sign on and off via SMS 0477 647 537. Sailors who have pre-entered online can deploy from other harbour clubs for the event.