Australian Sailing and the Australian Institute of Sport are seeking information from sailors on success factors in the sport.
They are seeking responses from sailors born from 1965 onwards and are offering a draw for Zhik vouchers as an incentive.
They say the survey should take 30 to 45 minutes to complete.
You can see more information about the survey HERE.
You can access the survey HERE.
The new Racing Rules of Sailing 2017-2020 has come into force from 1st January.
You can see and download a copy from the World Sailing web site here.
There are changes to sailing administration however there don't appear to be any big changes to the rules.
Rule 18.3 has been reworded to clarify the situation when a boat tacks onto starboard in the zone at a windward mark being rounded to port. The words are new but the concept is unchanged in that the boat already on starboard coming into the mark does not have to sail above close hauled to avoid collision with the late in tacker. This is an often observed situation in our big fleets at the first windward mark so good to have a refresh read of the rule.
Well done to everyone of the 210 competitors in the 2017 Laser Australian Championship held at Adelaide Sailing Club over Christmas – New Year.
The winds were uncharacteristically light in the first three days but improved after the New Year's Day break.
The Standards and 4.7 saw emphatic wins by Matthew Wearn RPYC/FSC and Jack Littlechild WSC/BSC/RSYS respectively. Both sailors had their events wrapped up before the last day. This was far from the case in the Radials where the top five positions were all up for grabs in the final race. With highly variable conditions on the final day only one race was completed so the tension on the course was at high levels. You can see how the race unfolded by looking at the Tractrac tracker here.
The ultimate Radial winner was Rhett Gowans Mornington YC while the Women's winner was Rio Olympic Representative Ashley Stoddart RQYS who was 5th overall.
55 of 210 competitors were Masters sailors including two current World Masters Champions. Add did well in the testing conditions.
Congratulations to Adelaide Sailing Club and their great team of volunteers as well as PRO Ross Wilson and his team for the professional way in which the series was run.
The event web site is here and full results are here.
The 2018 Laser Nationals will be at Royal Queensland Yacht Squadron Brisbane over Christmas New Year and the separate National Masters will be at Mooloolaba Qld in February 2018.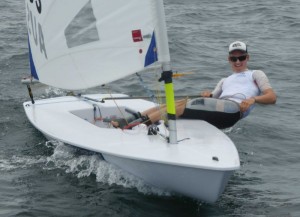 Congratulations to Finn Alexander DBSC for his win the ISAF World Youth Sailing World Championship just concluded in Auckland.
After a DSQ in the first race Finn strung together a string of four bullets in heats 4 to 7 leaving the classy fleet of 57 a tough chase.
Zoe Thompson from Perth was 7th in the Girls Radial.
You can see the YouTube video clip HERE.
The web site for the series is HERE.
The results of the event are accessed HERE

The International Laser Class Association (ILCA) and the Laser Builders have agreed to release the new composite Laser top section.
The release of the new top section was delayed until after the 2016 Olympic Games.
The new composite masts will be legal for use in all ILCA events as soon as they are introduced which is expected to be in early 2017.
The formal ILCA press release on the subject is HERE.
You can pre-order the new mast section for delivery in February from NB Sailsports or PSA.
The 2017 Australian Laser Championships for Open, Youth and Masters will  be held in Adelaide from 27 December 2016 – 4 January 2017.  The Notice of Race, link to on-line entry, regatta information and news are available on the Adelaide Laser Nationals website http://adelaidelasernationals2017.com/.
Standard entry closes at 1700 AEST on 1st December 2016. After that an additional $100 late entry fee will be charged.
The organisers are looking at some great innovations this year, with daily video reports and plans to have some of the fleet tracked with GPS live on the event website.
The championships will be held at Adelaide Sailing Club  which offers state-of-the-art facilities including a large grass rigging area and beach access with breakwater protection.  The race course is only a 10-minute sail from the launching area, allowing for great spectating from the balcony at the clubhouse.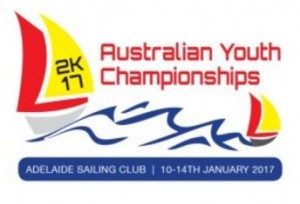 The Australian Youth Championships run by Australian Sailing will also be held at Adelaide Sailing Club. They will be from 10 -14th January 2017.
Entry, Race Documents and information for the Youth Championships are available HERE.
A late entry fee applies for the Youth Championship from 4th December.
Well done everyone who competed in the Laser Open States at Georges River over the weekend.
There were 100 competitors enjoying some really nice winds on uncrowded Botany Bay along with some pre and post race exercise moving Lasers across the sand at GRSC.
R.O. Col Chidgey and his team did a great job and the scheduled six races were completed.
The Standard rig winner quite convincingly was current World Masters Champion Brett Beyer. Brett won all but one race. Second was Fillah Karim from Royal Vancouver YC Canada just ahead of Woollahra SC sailor Nicholas Skulander.
In the Radials Finn Alexander from "the best Laser sailing club in the world!" Double Bay won. Freed from the mental challenges of HSC exams Finn showed the classy Radial fleet a clean pair of heels in every race. Finn will be representing Australia in the ISAF Youth World Championship in Auckland next month – we wish him well. Second in the Radials and the first woman was Hungarian sailor Maria Erdi followed by Sam King. Both Maria and Sam are coached from Laura Caldecoat's H2O Academy.
The 4.7′s sailed very well especially in the 18 knot conditions on Saturday. Nathan Bryant from Royal Prince Alfred YC won in a tight contest from Will Cooley WSC/DBSC and Jack Littlechild WSC/DBSC/RSYS. The first woman in the 4.7 was Paige Caldecoat from Belmont 16′s SC.
Thanks to Georges River Sailing Club Commodore Andrew McLachlan and his team for running a great regatta.
The full results are HERE.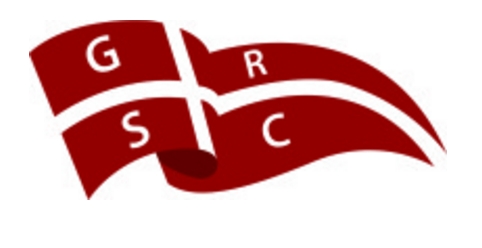 The State Championship will be held on 26th and 27th November at Georges River Sailing Club.
This will be a great event leading up to Sail Sydney 15-18 December and the Nationals in Adelaide over Christmas New Year.
Georges River SC is a great venue and with sailing out on the waters of Botany Bay we will enjoy the best of Sydney's summer breezes (promise).
The event Notice of Race is HERE. The Sailing Instructions are HERE.
You can enter online HERE. Entries will also be taken up to 11.30am on Saturday 26th November at the GRSC but you can save yourself something else to worry about on the day by entering online. You can see who has entered to date HERE.
The Annual General Meeting of the NSW & ACT Laser Association will be held at the States at 9.00am on Sunday 27th November. Come along and have your say about how we manage and support Laser sailors and sailing. The Agenda for the AGM is HERE.
In order to reduce congestion around Georges River Sailing Club during the Laser States, all RIB's and support boats are requested to launch at Sylvania Waters Public Boat Ramp  or Kyeemagh Boat Ramp.
Only boats owned by Georges River Sailing Club will be launched at the club under strict supervision during the regatta. For safety reasons there will be no exceptions.
A trot line will be available at the club however NSW/ACT Laser Association and Georges River Sailing Club take no responsibility for the safety or security of your vessel should you choose to utilise the trot line. Please consider other boats tied up next to you by leaving your motor down and give others a lift to and from the shore if required.
St George Motor Boat Club  has limited secure storage available on their marina. Enquiries to marina@stgeorgembc.com.au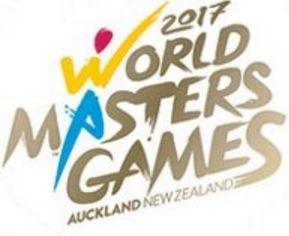 Rise to the challenge from our fellow Laser sailors across the ditch.
You guys might not be able to play rugby but World Masters Games sailing at Torbay, Auckland from 22nd to 28th April next year offers you the opportunity to cross the ditch, take on the kiwis yourself and while you are at it see a bit of NZ and be part of what will be the biggest world sporting event of 2017.

Charter boats are available on a first come best dressed basis and can be booked directly from Performance Sailcraft Australia at http://www.lasersailing.com.au/master-world-games/

So whether your 35 or 75, organise a boat and join over 100 sailors already registered and enter now.
More info and details are HERE and registration is at  www.worldmastersgames2017.co.nz
80 Lasers competed in the Coast Championship held at South Lakes ASC over the weekend.
On Saturday the AP was aired as there was no wind. The first race was attempted in a 10 knot NW breeze but it died-push out by a building southerly change. That race was abandoned and sequently three races were run in a building southerly.
On Sunday lack of wind was never going to be a problem as the southerly built through the day reaching gust maximums near 35 knots. This kept the sailors on their toes and did result in a few broken masts. In particulat the 21 strong 4.7 fleet handled the conditions really well. Two races were run in the tough conditions.
The 4.7′s were narrowly won by Jack Littlechild who sails at Woollahra SC, Double Bay SC and RSYS. Second just one point behind Jack was Nathan Bryant from RPAYC followed by Boston Cortis. The first woman was Paige Caldecoat.
The radials were dominated by Finn Alexander from Double Bay SC. Finn took time off from HSC exams prep and won all the races he sailed with the bung screwed in his boat and came third in the one race which he sailed bungless. Hungarian Olympic representative Maria Erdi who finished 14th in Rio was second behind Finn followed closely by Masters sailor Shaun Feeney from MHASC.
Chris Caldecoat Laser builder PSA's CEO took out the Standard rigs winning both of the heavy weather races. Fellow Masters sailor Stuart Holdsworthy from RPAYC was second and Newcastle CYC's Jamie Woods a close third.
Thanks to South Lakes ASC, their great on water and club based volunteers and our RO Col Chidgey for the faultless effort running this event. South Lakes is a favourite venue for the Lasers and hopefully we will be back soon.
The final results are here.

The NSW/ACT Laser Coast Championship will be held at Lake Macquarie Amateur Sailing Club at Sunshine next weekend 22nd and 23rd October.
This is always a great event to kick off the season's interclub program.  SLMASC is a fantastic club and venue. The location on Sunshine Parade at Sunshine is HERE on Google maps.
There are six races scheduled, three on each day. Racing starts at 1.30pm on Saturday and at 11.00am on Sunday.
You can enter online HERE paying entry with Visa or Mastercard. Beach entries can be made at the venue on Saturday up to 11.30am using cash, Visa or Mastercard. Tou can see who has entered to date HERE.
Entry is $60 or $30 if you are under 21 years old. The Notice of Race is HERE and the Sailing Instructions are HERE.

International Laser Class Association (ILCA) has advised that the World Laser Men's Open and World Masters Championships to be run in Spit Croatia from club Mornar have been rescheduled by one week as follows:
2017 Laser Standard Men's World Championship
New Dates: 12–19 September 2017
2017 Laser Masters World Championships
New Dates: 21–30 September 2017
The change is to accommodate the shipping schedule for charter boats for the event.
You can see information on ILCA World Championship events HERE.
The list of Laser events for season 2016/17 is on this web site HERE and a printable version is HERE.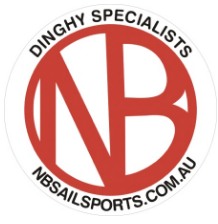 The final leg of the NB Sailsports Winter Sprint Series was held at Double Bay SC on Saturday 27th August.
The wind gods were finally kind with an 8 knot NE breeze springing up an hour after the scheduled start time enabling the running of the three scheduled races.
52 boats competed.
Results for the three races at Double Bay are HERE and for the five races of the series HERE. Due to the tight finishing there may be a few boats missed. If you are one of these please let us know by sending a message from HERE.
Josh Kirton was the lucky winner of the NB Sailsports new Laser trade. Josh has Laser 207197 so not such a big upgrade for him as for some previous winners of the great NB prize  but no doubt appreciated none the less.