Evie Saunders 2nd in World Sailing Youth Worlds in The Hague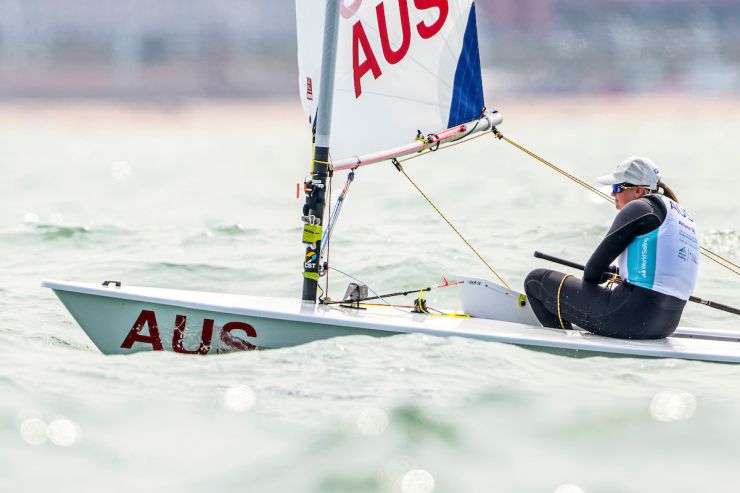 Evie Saunders at the Youth Worlds The Hague, Netherlands – Photo Sailing Energy
Evie Saunders from Manly Yacht Club after a very strong start finished second in the 56 boat ILCA 6 fleet in the World Sailing run 2022 Allianz Youth World Sailing Championships July 10-14 off the coast of Scheveningen in The Hague, Netherlands.
Evie said that her motto throughout the week was; "start well, go the right way with speed and keep it simple," She said. "l was in a super tight position but knew l had to trust in the training that l had done to prepare for the regatta."
Seven of the scheduled nine races were completed in the ILCA 6 event. In the Youth World Championships this year there were  431 youth sailors from 67 countries competing in 11 separate events.
Information and results for the event are Here.