Laser Masters Golf
In spite of some rain with the gusty wind a large field of 18 turned out for the annual Laser Masters  Tournament at Nelson Bay.
Convincing winner was team Marty Wilson, Dave Early, Steve McCulloch and Phil Ipsen with a mere 65 hits on the 17 holes.
Other teams:
David Page, Ian Young, Chris Severn 72 hits Greg Annesley, Rob Lowndes, Bruce Hilleard, John  Smidmore 76 hits Murray Stone, Mark Hooper, Tim Neale 77 hits Peter Doyle, Matt Faddy, Per Gustafsson 77 hits.
A fun day.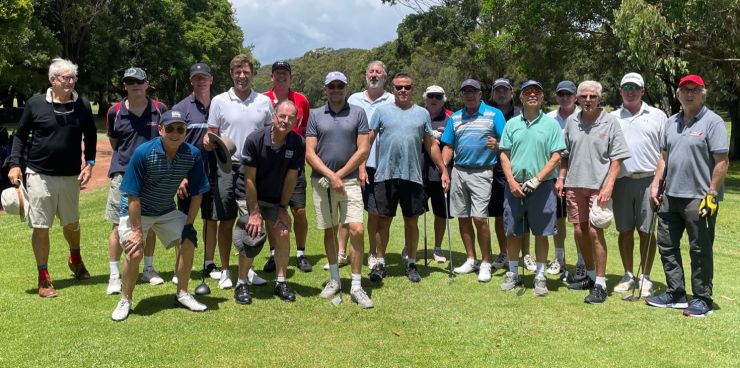 Laser Masters Golf Teams primed and ready to go.