State Masters Lake Jindabyne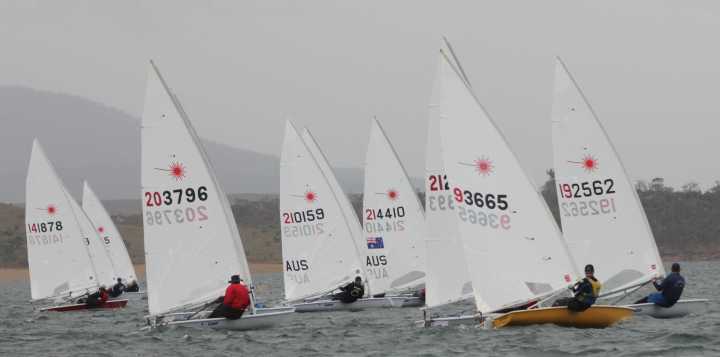 66 Laser Masters competed in the State Masters at Lake Jindabyne Sailing Club over the weekend 8-9 February. With the dire weather prevailing along the coast on the weekend we were fortunate to be able to sail the event at Jindabyne – anywhere else and the series would likely have been run in the bar.
Three races were completed on day 1 in a 12 to 22 knot SE breeze with lots of big shifts to keep the sailors on their toes.
Only one race on was completed on Sunday after the easterly breeze died leaving the Standards a very slow finish of their one race and the Radials somewhat of a lottery in the final stage of theirs.
The results for series day are HERE.
There are some photos taken by the members of LJSC HERE.