Never too Old to Sail a Laser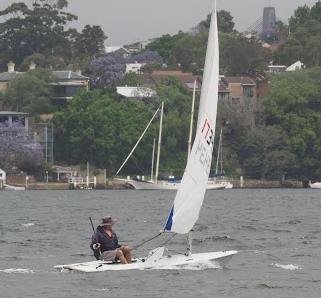 It's Arnold Metcalf's 90th birthday on the 12th December. He's absolutely amazing, and is still regularly sailing his Laser at Lane Cove 12ft SSC.
The club are planning to celebrate with a short tribute and slide show on Saturday 14th December. Following the 6pm presentation there will be a BBQ.
Any past or present Laser sailors that may know Arnold are welcome to come and join the fun.
Photo right of Arnold Lasering on the Lane Cove River.
Maybe we need a new age division Grand Legend for Arnold.