Hunters Hill Sailing Club Sunday Morning Frostbite Series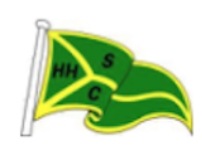 Hunters Hill Sailing Club have their Pleasant Sunday Morning Frostbite Series on the waters adjacent to Hunters Hill Sailing Club on Sunday 5 May, 2 June and 4 August 2019.
The regatta is open to all off the beach sailing classes including Lasers Standard, Radial and 4.7. There will be a mix of windward leeward and passage style racing.
Series entry is open until 4 May 2019, and must be accompanied with a series entry fee of $44 (inc GST) per boat. Entries received on or after 5 May 2019 must be accompanied by an entry fee of $22 (inc GST) per boat per race day participated in, paid at registration.
See notice of race for further details and to enter click HERE.