Laser State Masters South Lake Macquarie March 2nd & 3rd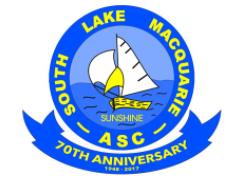 Masters sailors our block buster State Masters Championship is coming up 2nd and 3rd March. This one will be at South Lake Macquarie Amateur Sailing Club at Sunshine – always a great venue.
The Notice of Race for the event is HERE and the Sailing Intructions are HERE. You can enter online HERE.
As usual you can enter until 11.30am on Saturday 2nd March at the club however unless you really can't decide sooner we would appreciate if you could use online entry as we expect to be pretty busy on the day.
SLMASC have arranged with the Lake Macquarie Council to allow us to camp (tent only – no caravans) on Friday and Saturday nights on Sunshine Park at the club. Camping fee is $30 per night (with funds going to the Council). The clubhouse toilets and showers will be available 24 hours. Please contact Diana Charlton by email at treasurer@slmasc.org if you want to book a camping spot.
On Saturday night the club is putting on a BBQ dinner for us. Nibbles, BBQ (steak & sausage) with salads, plus dessert and tea/coffee for just $20. What's not to like.
Rob Lowndes has organised the Masters Golf event on Friday 1st March.  The prizes are not as great as those at the event with the same name at Augusta – but then nor is the expected standard of play. Details are in the post below.