Marlena Berzins Takes the Radial Crown at Sail Sydney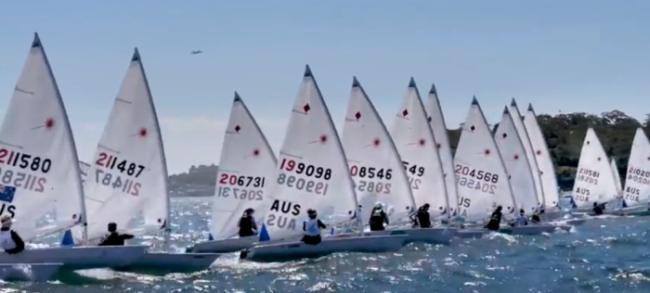 Sail Sydney for the Olympic classes concluded on Thursday 14 December. Sailed from Woollahra Sailing Club the regatta saw good sailing conditions.
Congratulations to Marlena Berzins for her win in the classy Radial Fleet. After a win at Sail Melbourne two weeks ago Tom Burton only managed a 5th in the Standard Rigs after one black and one U flag. NSW & ACT State Champion Finn Alexander was 8th in the strong local and international Laser Standard fleet.
In a closely fought series RSYS sailor Jack Ferguson won Sail Sydney in the 4.7′s. Jack was just two points ahead of Boston Cortis with Ryan Littlechild third.
Sail Sydney results are HERE.
A short video highlights clip is HERE.