Laser Nationals & Youths Standard Entry Closing
The 2017 Australian Laser Championships for Open, Youth and Masters will  be held in Adelaide from 27 December 2016 – 4 January 2017.  The Notice of Race, link to on-line entry, regatta information and news are available on the Adelaide Laser Nationals website http://adelaidelasernationals2017.com/.
Standard entry closes at 1700 AEST on 1st December 2016. After that an additional $100 late entry fee will be charged.
The organisers are looking at some great innovations this year, with daily video reports and plans to have some of the fleet tracked with GPS live on the event website.
The championships will be held at Adelaide Sailing Club  which offers state-of-the-art facilities including a large grass rigging area and beach access with breakwater protection.  The race course is only a 10-minute sail from the launching area, allowing for great spectating from the balcony at the clubhouse.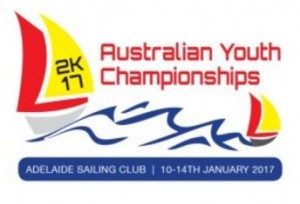 The Australian Youth Championships run by Australian Sailing will also be held at Adelaide Sailing Club. They will be from 10 -14th January 2017.
Entry, Race Documents and information for the Youth Championships are available HERE.
A late entry fee applies for the Youth Championship from 4th December.