Final NB Sailsports Sprint Event Saturday 27th August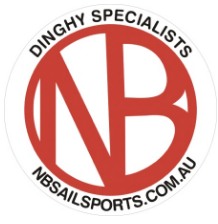 The final NB Sailsports Winter Sprint Series will be held at Double Bay Sailing Club on Saturday 27th August.
The Sailing Instructions for the event are HERE. The first of the scheduled three races warning will be at 1.00pm. A briefing will be held at DBSC at 12.00pm.
Entries can be placed with NB Sailsports HERE or in cash at the club on race day. Entry is $20.
The draw for the fabulous NB Sailsports prizes, including a new Laser trade, and the presentation will be as soon as possible after racing at around 4.30pm. There will be a BBQ at the same time.
Sailors rigging at Double Bay can park their cars at the Double Bay School across Steyne Park from the DBSC. The cost is $10.
Competitors who are sailing over from other clubs should enter online on the NB Sailsports site HERE and should sign on and off via SMS to mobile 0409 391 304. Please include sail number and name in the SMS message.

Other information about the event and DBSC logistics are HERE.