Congratulations to Australian Olympic Sailors in Rio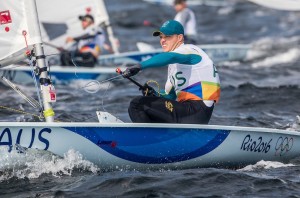 Well done all the AST in Rio. In particular Tom Burton for his nerves of steel win in the Lasers which you can see in summary on Youtube HERE. Tom overcame a 10 point lead held by Croatian Tonci Stipanovic going into the double points medal race to win by 2 points. Sam Meech from New Zealand won the bronze medal.
You can see the post Olympics interview for Laser World HERE.
In the Radials Ashley Stoddart made it into the medal race and finished 3rd in that race and 9th overall. The Women's gold medal was won by Dutch sailor Marit Bowmeester from Ireland's Annalise Murphy and Anne-Marie Rindom from Denmark.
You can see the full results of all the Olympic Sailing HERE.