Another Drifter for NBSS Series at RSYS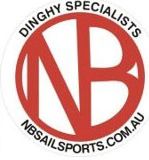 In winter lately it seems it is either blowing the oysters off the rocks or flat calm. The 30 would be starters for the NBSS round three at Royal Sydney Yacht Squadron experienced the latter in spades on Sunday with most boats towed to the start and then towed home after racing was called off by RO Rob Lowndes.
A nice day of drifting around Kurraba and Cremorne Points and on water socialising replaced the normally very competitive racing.
The final three races of the series will be held at Double Bay Sailing Club on Saturday 27th August. The draw for the new Laser and the series prizes will occur after sailing on that day.
All the sailors who entered the RSYS and the Georges River NBSS events (both of which saw no races completed) will receive a ticket in the draw for each event. Thus, with only two races run at Middle Harbour, if you  sail at Double Bay you will still have a good chance to win a prize.