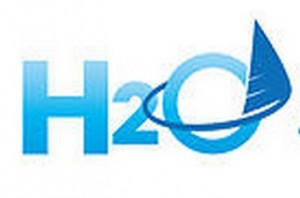 H2O Sports Academy have a number of training and coaching session planned. Of particular interest are the following.
H2O Laser 4.7 Race Team – Applications open to any keen U19 Laser 4.7 sailor. Team coach is Laura Baldwin, Olympian and Coach. The program kicks off at the NSW Youth Sailing Championship 3-5 Oct at George's River and continues through to the completion of the Australian Youth Championships. Team members will get uniform including t-shirts, caps, bibs and boat stickers. More info link
H2O Laser Class Training – with World # 1 Tom Burton, Ryan Palk who recently finished 11th at the Laser World Championships and Laura Baldwin, Olympian and Coach. A series of training days have been set with a newly developed H2O Laser Training Program almost ready to launch. This program is mapped out in a logbook, with the coaches signing off skills you demonstrate correctly in the training session, leaving the areas to work on next clearly listed. More info link
H2O Kids Race Training Camps – September 21-23 and 28-30, H2O are offering two 3-days, 2-nights fully catered residential race training camps with world-class coaches, Karyn Gojnich, Ryan Palk, Laura Baldwin and Haylee Outteridge for Lasers, Optimists, Sabots and 29ers sailors 8-17 years. More info link
Masters Sailors Tom Burton Coaching at the NSW States - World number  one ranked Tom Burton will be coaching a team of 6 sailors at the NSW Laser States at Wangi Wangi 14-15th November. $350 includes a weekend of coaching, t-shirt, boat and sail stickers and use of a race bib. Email  info@h2o-sports-academy.com to book a place.