Manly YC Women's Challenge 21st March 2015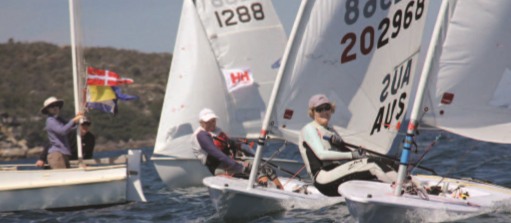 Manly Yacht Club is running its 20th Helly Hansen sponsored Women's Challenge which will include Lasers on Saturday 21st March 2015.
MYC says "We have a commitment to encourage, excite and support Women in sailing at every level of experience.
MYC invites our members and other female sailors around Australia to participate in the Manly Yacht Club Helly Hansen Women's Challenge 2015.
The event is being conducted over two days.
Lasers, Optis, PJs, MJs, Flying 11s and access dinghies competing on Saturday, 21st March 2015; with yachts whose overall length is between 6 and 20 metres competing on Sunday, 22nd March 2015.
Come race with Manly Yacht Club on beautiful Sydney Harbour and join us afterwards for the presentation of fabulous prizes supplied by our sponsor, Helly Hansen.
The One Design Trophy will be presented to the winner of the one design fleet with the most boats entered."
Entry NoR SI's and other information is on the MYC web site here.