PSA Laser Training at H2O Sports Academy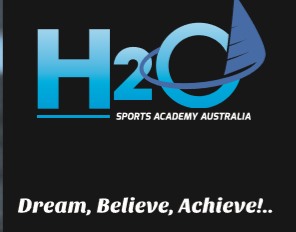 The H2O Sports Academy Australia is a new training centre based within the NSW Sport and Recreation Centre at Point Wolstoncroft on Lake Macquarie in NSW. Run by a team of Olympic sailors and windsurfers with the shared aim of inspiring and motivating others whilst sharing their knowledge and skills. Like them on Facebook: https://www.facebook.com/h2osportsacademy
PSA Laser Training will be held at H2O with 16 two day sessions programmed in February and March 2015. ISAF World number one ranked Tom Burton, Ash Brunning and Australian Olympic Team – Laser Radial Coach, Laura Baldwin-Caldecoat will be running the sessions. The full session details are on the H2O flyer here.
Charter boats are available or BYO.

Onsite self-catered or catered accommodation for all the family is available in March.

There's a playground, giant board games, beach valley ball, stand-up-paddle and kayaking to keep your family entertained whilst you attend the Laser Training.

Cost is $200 per sailor per weekend (2 days 10am-4pm Saturday and 10-3pm Sunday)
You can book now my emailing info@h2o-sports-academy.com or call 0473 026 445.
H2O has places on its Holiday Sailing Camps for kids 8-18years on 19-23 January.
5-days of fun sailing, windsurfing, biking, swimming and other fun games such as beach valley ball, giant board games, playground, Hobie adventure sailing to Shingle Splitters for picnic, Hobie sail to Rafferties Resort for Ice Cream and for the main part sailing course in one of the following groups;
Learn to Sail
Learn to Race
Race Training
Non-residential camp, 9am-4pm price is $295.
Equipment: Laser 4.7 and Optimists
Bookings, email: info@h2o-sports-academy.com or call: 0473 026 445