Masters sailors coming up are the inaugural Oceania Fiji Laser Masters Championships which are being held at the five star Sofitel Resort Denarau Island, Fiji.
Separate events will be held for Standard and Radials. The Standeard event will be from 13th to 19th October 2018 and the Radials from 20th to 26th October 2018.
This is a great venue with warm water and good sailing breezes.
100 brand new Laser charter boats will be supplied for the event.
Charter bookings are now open & will be on a first come first served basis, book early so you don't miss out. Click the link HERE to secure your charter.
Fiji Airways and Sofitel have special discounted rates for flights and accommodation for the event. Click HEREto get information and book a fly and stay deal.
The event web site https://www.oceanialaserchamps.com/ has details and links to book a charter.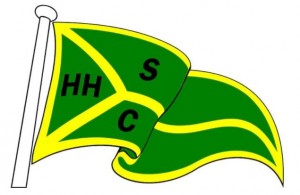 Hunters Hill Sailing Club, supported by BoatCrewGear.com and BoatRopes.com.au are delighted to present the 2018 "Pleasant Sunday Morning" Winter Race Series.
Come along and enjoy the winter sailing on the waters adjacent to Hunters Hill Sailing Club.
The Race Series is open to all off the beach dinghies, and will be raced in mixed fleets along yardstick speed ratings in a relaxed racing environment. Canteen facilities will be open for competitors, families and supporters.
Race days are 6th May, 3 June and 5 August 2018 and entry is $44.00 per boat for the series.