Monthly Archives:
August 2017
The Queensland Laser Association in conjunction with Australian Sailing is running two Coaching Clinics with Brett Beyer in the lead up to the National Masters at Mooloolaba.
The two camps will run from the 3rd to the 4th of February 2018, and from 6th to the 7th of February 2018 and will be held offshore at Mooloolaba.
The camp is only available to sailors attending the Australian Masters at Mooloolaba and the cost is $250 for the two day coaching clinic. Food, drinks or accommodation is not included.
There is a maximum of 10 places for each camp.  Registration of Interest, which will close on September 30th 2017, can be made on the following web links:
Register for February 3-4 
Register for February 6-7
Contacts:
Peter Fell – QLA (0408 266 410)
Fergus Gillanders-Blagdon – AS (07 3393 6788)
Michael Wilson – QLA (0417 758 859)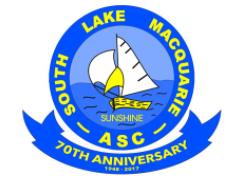 Australian Sailing have posted details of the 2017 Trinity Point New South Wales Youth Championships will be setting sail from South Lake Macquarie Amateur Sailing Club (SLMASC) on the October long weekend, September 30 to October 2.
The Notice of Race, Sailing Instructions and online entry are all linked on the Australian Sailing Youth site HERE.