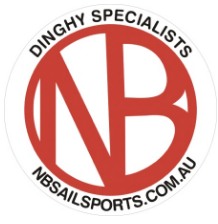 The final leg of the NB Sailsports Winter Sprint Series was held at Double Bay SC on Saturday 27th August.
The wind gods were finally kind with an 8 knot NE breeze springing up an hour after the scheduled start time enabling the running of the three scheduled races.
52 boats competed.
Results for the three races at Double Bay are HERE and for the five races of the series HERE. Due to the tight finishing there may be a few boats missed. If you are one of these please let us know by sending a message from HERE.
Josh Kirton was the lucky winner of the NB Sailsports new Laser trade. Josh has Laser 207197 so not such a big upgrade for him as for some previous winners of the great NB prize  but no doubt appreciated none the less.