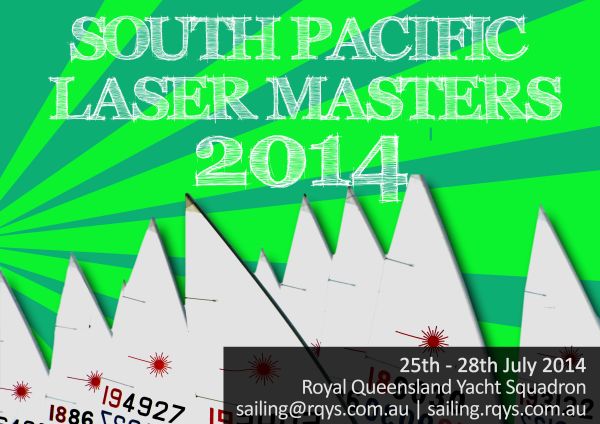 The South Pacific Laser Masters Championship is starts on Friday at Royal Queensland Yacht Squadron. The event runs from 25th until 28th July 2014.
The Notice of Race for the event is here and you can see who has entered here.
This is always a great event and RQYS will make everyone very welcome. Right at the Club there is motel and dormitory accommodation. Other accommodation options are in the guide here.
You can enter online here or fill out the entry form contained in the Notice of Race and mail to the address listed.