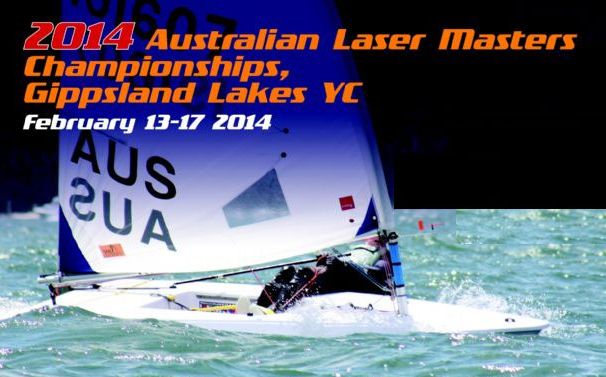 The Australian Masters Championship is coming up 13th-17th February at Gippsland Lakes Yacht Club Paynesville Vic. Currently there are over 130 entries.
This is always a great event for Master Laser sailors of all rigs and ages.
Entries are open until February 10th with no late entry fee. To enter click here. Late entries at the regatta will  be taken up until am Thursday Feb 13th.
The notice of race is here and the mini web site for the event which includes accommodation information is here. The flyer for the event including the current budget and camping accommodation is here. Accommodation is still available. See the regatta web site here. If you need help with accommodation please contact James Frecheville at frecheboat@netspace.com.au or mobile 0412 979 824.
There is another flyer covering regatta dinners and shirts which you can view here. Regatta dinner bookings will remain open until Thursday Feb 13th. You can book at Try Booking here.  Pre regatta ordering of Regatta Polo shirts by Gill has closed however it will be possible to order shirts at the regatta for delivery by post.